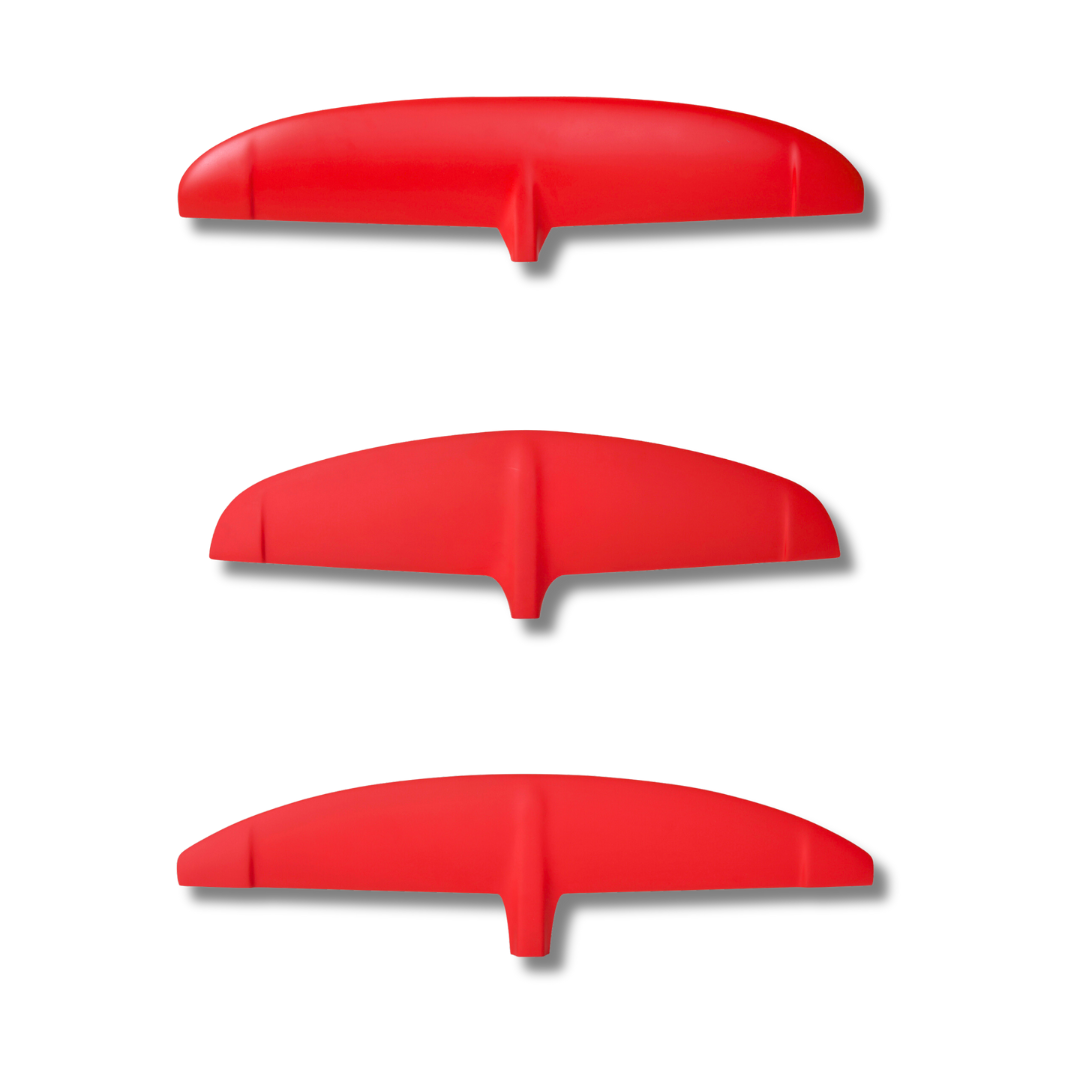 RS Series
The RS Series is composed of three separate designs:
RS, RS-X, and RS-HA.
RS- For the rider looking to progress to speed. The RS series is specifically designed for intermediate riders who want to increase their speed while still having complete control. This line has a mid-to-high aspect and a flat profile that ensures optimal performance.
Available sizes: 1000, 1150
RS-X- Designed to meet the needs of advanced riders who crave unparalleled speed and superb carving ability, the RS-X series redefines what it means to ride with precision and finesse. This line has a curved profile.
Available sizes: 600, 825, 975, 1075
RS-HA- The RS-HA series is specially designed to prioritize speed and provide continuous glide. It is an ideal choice for advanced prone riders who want to experience the thrill of pumping and gliding on the water.
Available sizes: 650, 850